Clamping strip short  / Klemmleiste kurz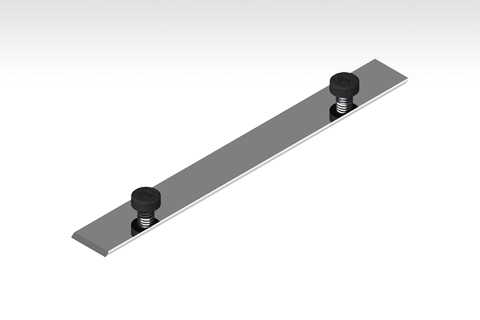 Article name / Artikel-Bezeichnung
Clamping strip short / Klemmleiste kurz
Article number / Artikel-Nummer
1110-62
Article description / Artikelbeschreibung
Polished clamping strip "short version" (2,5 mm thickness), which allows a range of use at a dovetail guide width between 68,3 mm and 70,8 mm.
Application: Temple shoe type A and Temple shoe type B (see below).
Geschliffene Klemmleiste "kurze Ausführung" (2,5 mm dick), die eine Bandbreite der Einstellung der Schwalbenschwanz-Breite von 68,3 mm bis 70,8 mm ermöglicht.
Einsatzgebiet: Breithalterfuss Typ A und Breithalterfuss Typ B (siehe unten).