Temple type A / Breithalter Typ A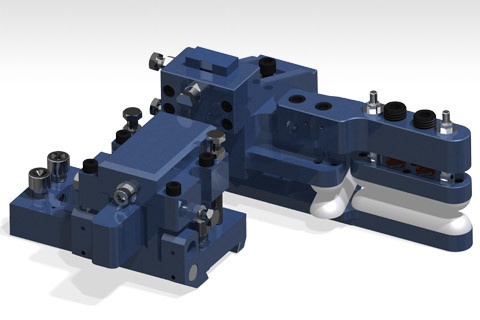 Article name / Artikel-Bezeichnung
Temple type A / Breithalter Typ A
Article number / Artikel-Nummer
1110-L 
Article description / Artikelbeschreibung
Varnished, very stable Temple type A "left version" for heavy weight weaving, including 2 fabric guides type LS and 2 fabric guides type KS. Fine adjustable in X-, Y- and Z-direction during weaving under hight tension. Constructed with a very heavy lower bracket plate.
Dovetail guide width: 73,3 mm.
Powder coated to RAL 5023 distant blue.
Weight approx. 33 kg.                               
Sehr stabiler Breithalter Typ A "Ausführung links", inklusive 2 Warenführungen Typ LS und 2 Warenführungen Typ KS. Unter Gewebespannung in X-, Y- und Z-Richtung feineinstellbar. Konstruktion mit verstärkter Bodenplatte.                         Schwalbenschwanzbreite: 73,3 mm.                                                                   Pulverbeschichtet nach RAL 5023 fernblau.
Gewicht ca. 33 kg.